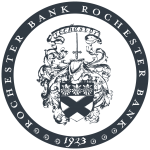 Governance > Group Leadership
The main driving force that has been a key element of the Rochester Bank™ success for almost 100 years is the connection between the leadership of the group and the regional executive teams, the boots on the ground.
With the incredible progress of technology and by leveraging our team of Tech specialists we can enable an even stronger bond between our strategy and its implementation on the ground.
Our Strategic Planning Group (SPG) is a 3-party member board.
This structure has been improved throughout the generations and is efficient due to the speed of the decision-making process and the accountability we are able to implement down the chain of command.
Our competitive advantage in markets where big players tend to become sluggish behemoths is exactly our ability to embrace change at a speed and rate of success big companies could never dream of.
"We proud ourselves to being a great family first because our way of doing business allows us to really implement a family culture both internally and in relation to our affluent and demanding clients."